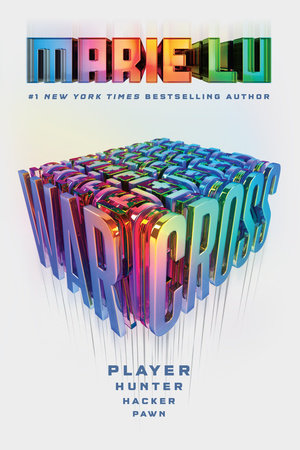 ________________________________________
Book summary from Goodreads:
For the millions who log in every day, Warcross isn't just a game—it's a way of life. The obsession started ten years ago and its fan base now spans the globe, some eager to escape from reality and others hoping to make a profit. Struggling to make ends meet, teenage hacker Emika Chen works as a bounty hunter, tracking down players who bet on the game illegally. But the bounty hunting world is a competitive one, and survival has not been easy. Needing to make some quick cash, Emika takes a risk and hacks into the opening game of the international Warcross Championships—only to accidentally glitch herself into the action and become an overnight sensation.
Convinced she's going to be arrested, Emika is shocked when instead she gets a call from the game's creator, the elusive young billionaire Hideo Tanaka, with an irresistible offer. He needs a spy on the inside of this year's tournament in order to uncover a security problem . . . and he wants Emika for the job. With no time to lose, Emika's whisked off to Tokyo and thrust into a world of fame and fortune that she's only dreamed of. But soon her investigation uncovers a sinister plot, with major consequences for the entire Warcross empire.
________________________________________
This is the second book I've read by Marie Lu, the first being "The Young Elites."  That trilogy easily topped my favorite trilogies that I've ever read, so I'm glad I picked up Warcross- and it didn't disappoint.  Marie has this way of really making me feel like I'm actually in the book and going on adventures with the characters.  I have Legend sitting on my bookshelf, so I guess I'll have to pick that up next!
Warcross is the title of a game that has taken the world by storm in a future not so far away.  People log in using glasses that even work in the real world, showing names and rank if allowed.  The book follows Emika Chen who self taught herself how to code (cough, hack, cough) when Warcross first came out.  Her life is really sad, but she's a bounty hunter! That's how the story starts, she's chasing someone.
Fast forward, she's out of money, out of time to pay her rent, and she accidently glitches herself into the the opening Warcross Ceremony games, causing the owner to take notice!  Hideo Tanaka is a like 18 or 19 year old billionaire who created Warcross.  He flies her out in his private jet to Tokyo to put her in the games as a Wild Card.  Flash forward to some romance, some training, some scary bad guys, Mario Kart, and a few twists and turns (cue "Eye of the Tiger") and you have yourself a full-fledged story!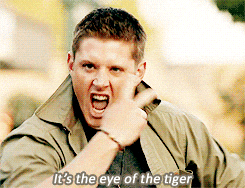 I picked this up thinking it would be something similar to Ready Player One, but it went in a VERY different direction!  It was a bit less detailed for sure, but more current! I didn't want to give any more away this time, because this was potentially my favorite book I've read all year, and if you're reading this review, READ THE BOOK NOW!!  Seriously, drop what you're doing, buy the book- check it out of your local library- whatever you have to do- GET IT NOW!
Rating I gave on Goodreads: ⋆⋆⋆⋆⋆  
Until next time, dear readers!